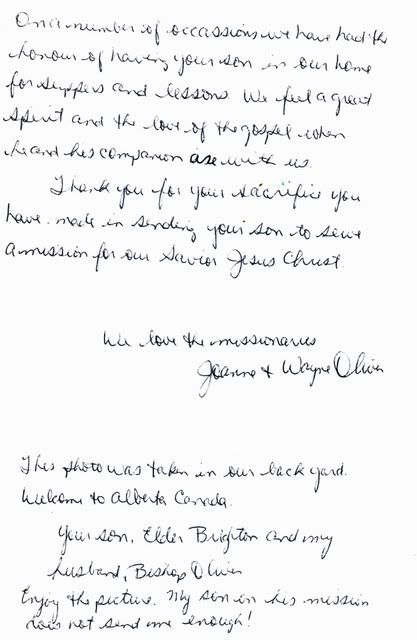 "On a number of occasions we have had the honour of having your son in our home for suppers and lessons. We feel a great spirit and the love of the gospel when he and his companion are with us.
Thank you for your sacrifice you have made in sending your son to serve a mission for our Savior Jesus Christ.
We love the missionaries,
Joanne and Wayne Oliver
This photo was taken in our back yard. Welcome to Alberta Canada.
Your son, Elder Brighton and my husband, Bishop Oliver.
Enjoy the picture. My son on his mission does not send me enough!"
Elder Byington, Elder Townsend and Bishop Oliver
Pincher Creek, Alberta, Canada
March 25, 2011